Private Lables
We offer our clients development and manufacturing of private label products on favorable conditions and at attractive prices in Germany, Austria, Swiss and France, which are always being associated with high quality and enjoying great confidence of the consumers.
This helps our clients to be always one step ahead of their competitors.
We ensure a flexible performance ratio for branded products and convince our clients to present themselves as classical manufacturers, so if the products were produced in their own factory.
And it is possible without the usually associated high fixed costs such as space, labor, machinery and staff costs. Furthermore we offer to our clients an individual product and brand development.
From the product idea to the completely finished product we support you for all steps, including development and selection of packaging and fitting design.
We offer complete standard assortment of cosmetic, health and body care products as well as household and car care products, for being able to perfectly meet the preferred positioning of the clients name or brand.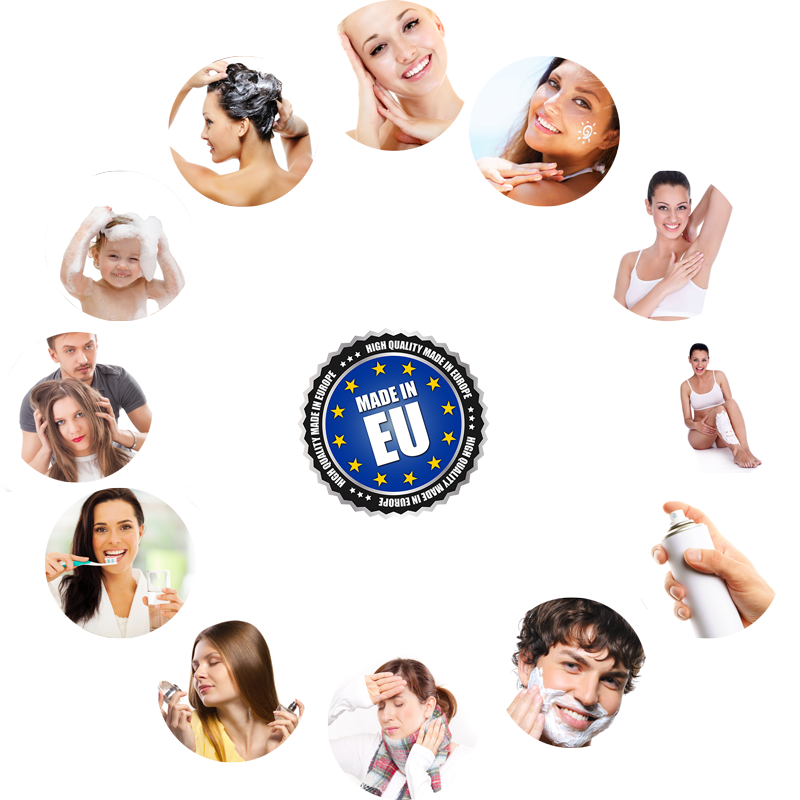 Cosmetic
body care

hair care

facial care

bath cosmetics

foot care

sun screen cosmetics
Professional cosmetic
hair care and styling

foot care

hand care
Household hygiene
cleaning and disinfection

air freshening and aroma spray
Health care and medicine products
skin and mucocutaneous care

disinfectants and antibacterial agents

nose, throat and mouth hygiene

wound and burning care

eye hygiene

intimate hygiene
Drugs, nutritional supplements and OTC products of varying forms
drops, solutions and juices

suppositories

creams, ointments and gels

effervescent tablets and sachet

pastilles and caramels (tablets/pills/candies)

sprays
Aerosols
cosmetic of all kinds

medicine products

household

car care, technics and construction chemistry